Experiential Education
Main Content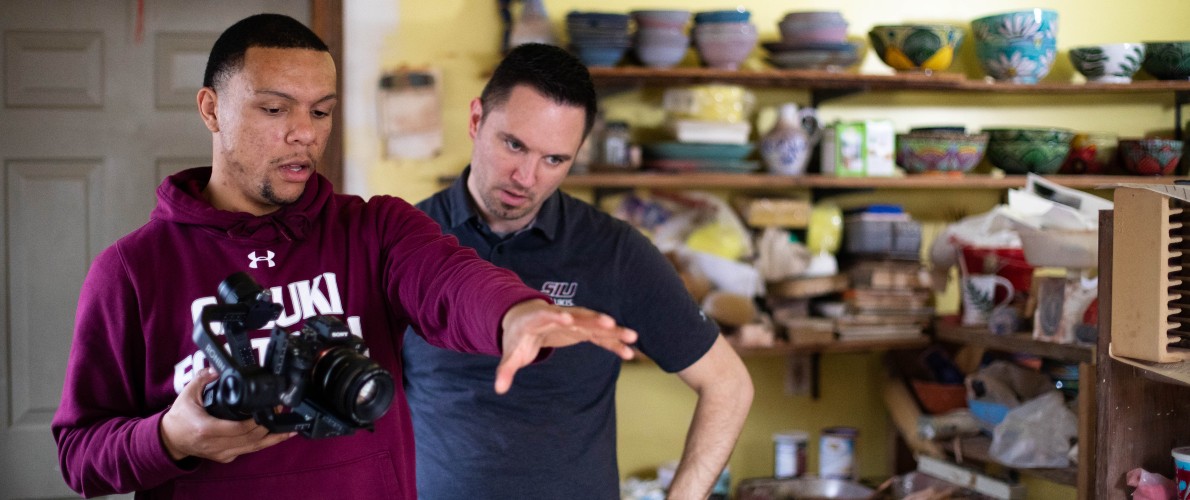 While earning a degree at SIU, it is important to consider adding hands-on experience to enhance the concepts learned in the classroom. Experiential education opportunities, such as internships and externships, bring your education to the next level as you apply information, reflect on the experience, and process it to memory.
The Career Development Center is committed to educating the SIU community on the importance and availability of experiential education and creating and maintaining connections with alumni and friends of the university to create new opportunities for students.
What is Experiential Education?
Experiential Education is a way of learning that focus on direct experience and focused reflection in order to increase knowledge, develop skills, clarify values, and develop capacities to contribute to a community.  
This way of learning allows students to apply the information they learned in the classroom to a real-world situation.  Example: a student going to a zoo to observe the correct technique to feed sea lions as opposed to reading the correct techniques in a textbook.  
How can Experiential Education help you?
In the classroom, information is presented to students in a clear and easy-to-understand format to increase the amount of information that can be learned over a specific period of time, however; in the industry, this is often only part of the complexities that working professionals navigate every day.  The ability to see how their education fits into the professional world will allow students to more confidently pursue a career path or transition into a career that more aligns with their personal goals.