Public Administration
Main Content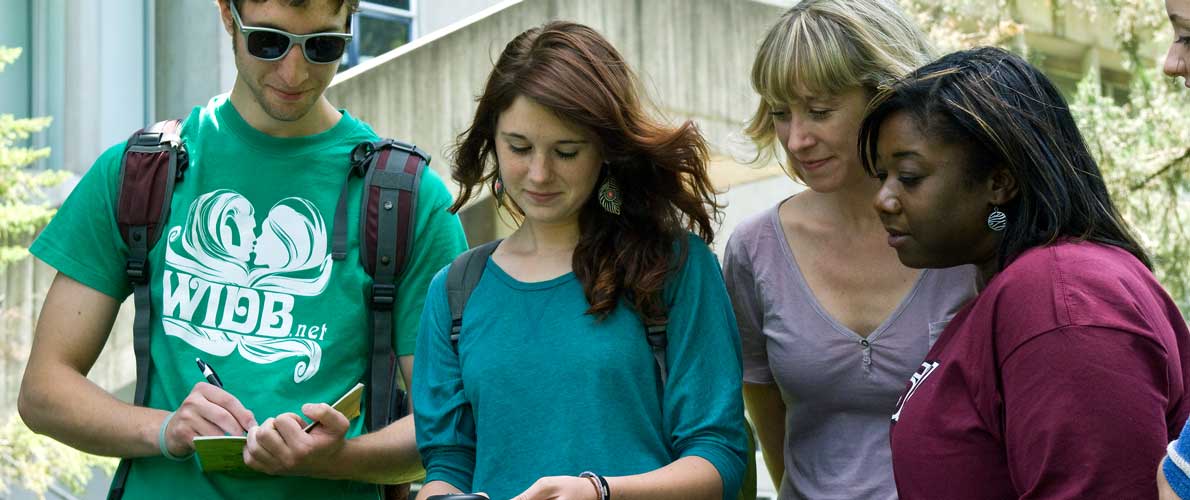 What can I do with this major?
Area
Employers
Strategies

Local Government

City Management

Financial Administration

Budget Analysis

General Services

Community Affairs

Social Services

Urban Planning

Counties

Municipalities

Townships

School districts

Special districts

Learn local government job application procedures. Develop a network of contacts. Check statistics on growing communities for best opportunities.

Obtain internship or volunteer in interest area. Conduct applicable research that could be useful to your community.

State Government

Administrative Services

Legislature

Judicial

Various departments of state government

Legislative agencies including Legislative Reference Services, Bill Drafting Services, Legislative Councils and Budgeting and Auditing staffs.

Personal staff of legislators

State Supreme Courts

Intermediate Appellate Courts

Trial Courts of General Jurisdiction

Trial Courts of Limited Jurisdiction

Research the organization of your state. Contact individuals in agencies for information. Develop specialized skills and interests for particular populations or issues, e.g. disabilities, education, homelessness, etc. Develop research and writing skills. Make political contacts through local legislators of both houses.

Volunteer time on staff or campaigns. Many positions will require a law degree.

Make contacts through referrals and informational interviews.

Federal Government

Professional

Administrative

Technical

Legislative Branch 

Legislative Agencies

Various federal departments and agencies 

Various agencies including: General Accounting Office, Library of Congress, Government Printing Office, Congressional Budget Office

Obtain an internship in a federal agency or department. Often this is the best way to get a foot in the door for a permanent position. Learn federal job application procedures and how to write a federal resume. Research various agencies and departments to discover which ones may be the best fit for your major and experience. Conduct informational interviews with agency employees.

Legislature: Administrative Staff, Washington-based, or Home District Committee

Judicial Branch 

Executive Branch: Office of the President, Management and Budget, Administration

Council of Economic Advisors

U.S. Trade Representatives

Executive Departments

Independent Agencies

Offices of senators and representatives

Supreme Court

U.S. Courts

Supporting organizations

Office of the President

Departments of Agriculture, Commerce, Defense, Education, Energy, Health and Human Services, Housing and Urban Development, Interior, Justice, Labor

Environmental Protection Agency

Equal Employment Opportunity Commission

Federal Deposit Insurance Corporation

Federal Emergency Management Agency

General Services Administration

NASA

National Archives & Records Administration

Nuclear Regulatory Commission

Office of Personnel Management

Panama Canal Commission

Securities & Exchange Commission

Small Business Administration

Smithsonian Institution

Tennessee Valley Authority

U.S. Information Agency

U.S. International Development Cooperation Agency

U.S. Postal Service

Understand structure of Congress and various opportunities available. Develop excellent research, writing, communication and organizational skills. Make personal contacts with representatives. Develop networks. Explore districts other than your own. Some positions require law degree and bar certification. Understand the structure and functions of the federal judiciary system. Take courses or minor in applicable interest area(s). Research applicable public service exams and hiring procedures. Complete internship in related area.

Nonprofit

Administrative

Development

Program Management

Policy Analysis

Research

Local and national nonprofit agencies and foundations

Charitable organizations

Trade or professional organizations

Research organizations and think tanks

Learn job application process. Participate in internships and/or volunteer activities for related experience. Develop good writing, verbal and leadership skills. Become a member of the organization. Develop research skills and learn how to write grants.

Lopitical Support/ Lobbying

Political Action Committees (PAC)

Various industrial, educational, public interest groups

Political parties

Lobbying organizations

Get involved with political party/group and develop a personal network. Ability to develop networks, coalitions and alliances with other associations highly valued.

Experience with government agencies/departments very helpful. Develop excellent public relations, interpersonal and communication skills. Volunteer in organizations with similar interests and goals.

Business

Human Resources

Budget Analysis

Management

Sales/Marketing

Business firms

Contracting and consulting firms

Association management firms

Develop strong analytical, communication and technical skills. Obtain related work experience through internships and summer or part-time jobs. Earn a minor in business. Research structure and function of firm. May need government experience.

Health/Medical

Healthcare Administration

Hospitals

Healthcare facilities

Nursing homes

Social service and community agencies

Most positions will require graduate degree in public health or hospital administration. Obtain internship or related work experience.
Strategies for placement in Public Administration
Undergraduate degree sufficient for entry-level position in government and business.

Graduate degree in public administration or public health administration very helpful for management and administration positions.

Consider law school for careers in upper level politics, administration or management.

Obtain broad liberal arts background including written and verbal skills, communication and foreign language skills.

Part-time, summer, internship, volunteer experience extremely helpful in government affairs, organizations, or public service areas.

Develop strong leadership skills; run for office in clubs and organizations in school or community; volunteer to organize or lead an event or project.

Get involved in Student Government.

Demonstrate interest/involvement in community affairs/events.

Join related social and/or professional organizations.

Employment opportunities in local government tend to follow population trends in terms of growth and decline in availability of positions.

Develop network through informal contacts.

Political connections are helpful for appointed positions. Most agencies respond to professional connections.

Expect competition for federal positions.

Develop patience, persistence and drive in obtaining government positions.

Explore application to Administrative Careers with America (ACWA) and the Outstanding Scholar Program for federal positions.

Learn applicable application process for area of interest.

Research websites and books that address various government job opportunities, pay structure and hiring processes.

Consider military experience and training as an entryway into government jobs and public service.

Plan on following a flexible career path to higher positions. Many people begin on the clerical or entry level in order to gain experience and network. 
Prepared by the Career Planning staff of Career Services at The University of Tennessee, Knoxville. (2005) UTK is an EEO/AA/Title VI/Title IX/Section
504/ADA /ADEA Employer.
Links
Riley Guide Jobs in Public Service 
Federal Jobs.Net 
American Society for Public Administration 
United States Office of Personnel Management 
National Association of Schools of Public Affairs and Administration - Calling Students to Public Service Careers