Linguistics
Main Content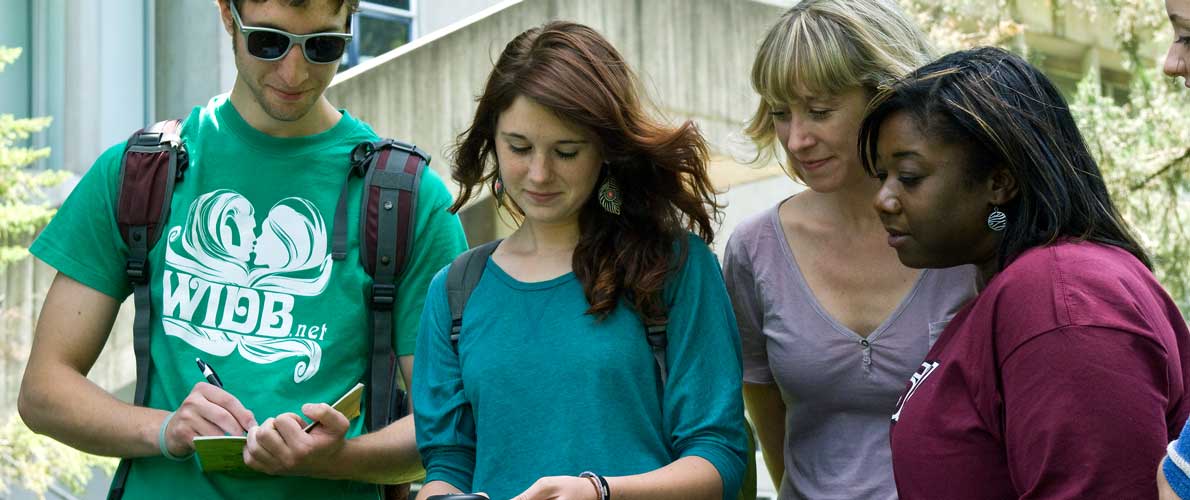 What can I do with this major?
Area

Employers

Strategies

Academic Advisement
Analyst
Anthropologist
Audiologist
Cognitive Scientist
Commentator
Consultant
Elementary School Teacher
English Teacher
Ethnologist
Foreign Language Teacher
Intelligence Specialist
Interpreter
Linguist
Social Worker
Speech Pathologist
Translator
Vocational Rehabilitation Counselor

Business 
Corporations
Colleges or Universities
Educational Institutions
Government Agencies
Radio and TV Stations
Research Firms

Acquire proficiency in reading comprehension.
Learn to communicate effectively in writing or orally, as well as be an effective listener.
Be able to teach others how to perform certain tasks.
Gain experience in assessing how well someone is doing when learning or doing something.
Learn research techniques.
Learn analytical problem solving techniques.
Be comfortable working with new material.
Possess time management skills.
Master logic and reason as to be able to identify the nature of problems.
Become competent in the classification of information.
Identify the pros and cons of ideas in order to determine its likely success.
Be able to analyze a system in order to have an idea as to its ideal working conditions.