Broadcasting / Electronic Media
Main Content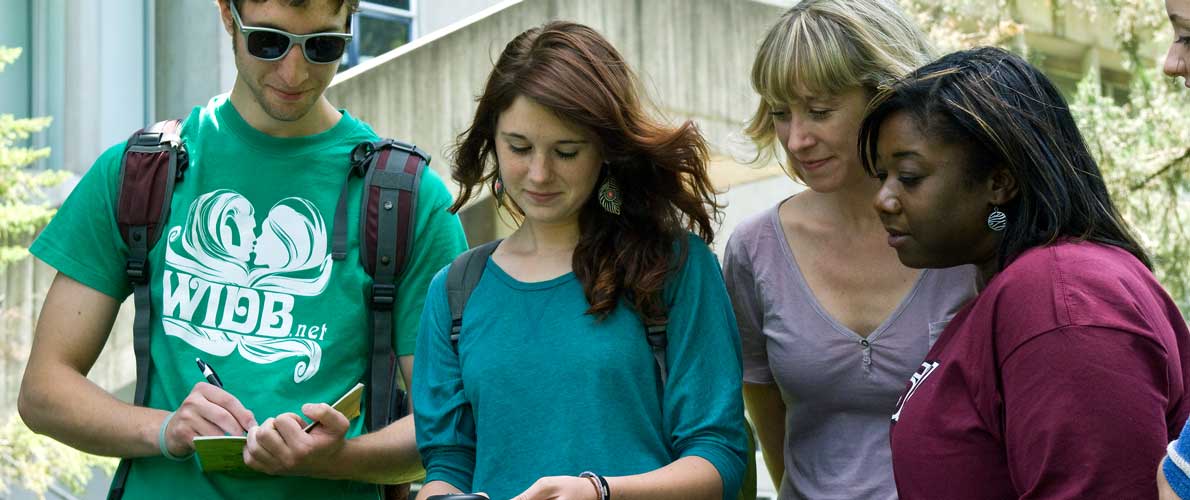 Broadcasting
Area

Employers

Strategies

Television

Programming
Production
Promotion
News reporting
News Producing
News Videography
Sportscasting
Weather Forecasting
Anchoring
Management
Sales

Major networks,

Commercial broadcast stations, Public television stations, Cable television,

Private production companies, Government,

Business corporations

Gain work experience with campus or local television stations. Seek part-time or volunteer opportunities with independent production companies. Participate in drama club – directing, acting or technical crew. Develop excellent writing, reporting and editing skills. Volunteer to announce sporting events on campus or at local high schools. Consider taking courses in political science, economics, sociology or any applicable field for news broadcasting careers. Read trade publications.

Radio

Programming
Production
Promotion
News
Management
Announcing
Sales

National networks,

National public radio,

State or regional networks, Major, medium, and small market stations

Gain campus or local radio experience. Secure internships. Announce sporting events. Host music programming for parties and social events. Coordinate, program, and promote musical events. Gain performance experience through music, drama, or public speaking. Create a demonstration tape to be used as a sample of vocal and speaking talent.

Internet

Webcasting
Web Design/
Development
Website Maintenance
Management
Administration

Internet based companies (e.g., Yahoo),

Large corporations,

Colleges and universities, Companies specializing in webcasting services and technology

Gain expertise in computer and internet technology. Learn how to design websites. Seek certifications in networking, website design, or related areas.

Advertising

Media Planning
Media Buying
account Services
Print Production
Marketing
Administration
Copywriting
Art/Creative Directing
Research
Announcing

Television and radio stations, Newspapers and magazines, Internet based companies, Advertising agencies, Corporate advertising departments,

Media (research, marketing)

Specialty advertising firms

Obtain sales experience through part-time work or internships. Volunteer to sell advertising space for campus newspaper, radio, or television station. Take courses in business to increase financial knowledge base. Complete internship with advertising agency or market research firm. Compile portfolio of writing, graphics, and ideas for creative development. Gain knowledge/experience with software and technology applicable to media. Take course in statistics, data interpretation, writing, and advertising.

Non-Broadcast Video Systems

Directing
management
Production
writing
Post-Production/Editing
Videography

Freelance or private video production companies or videographers,

Large corporations,

Universities and colleges, Post-production companies, Professional associations,

Non-profit organizations

Obtain entrepreneurial knowledge and experience through starting a small business or taking business courses. Volunteer to do video editing/production for campus videographers or television stations. Gain contacts in the specific industry of interest (e.g. develop relationships with wedding photographers in order to build wedding videography business). Enter video contests. Cultivate artistic talents. Seek internships with post-production or editing companies.
Strategies for placement in Broadcasting/Electronic Media
Internships are crucial, if not imperative, for many areas of broadcasting.
Develop excellent technical and computer skills, especially internet proficiency and knowledge.
Seek opportunities for experience in any performance situation such as drama, debate, public speaking, music or athletics in order to demonstrate talent as well as ability to handle pressure.
Demonstrate curiosity, confidence, assertiveness, creativity, initiative, tact, competitive spirit, enthusiasm, persistence, and diplomacy.
Display appropriate talents for public performance and appearance such as sense of humor, verbal and written communication skills, imagination, showmanship and an outgoing personality.
Consider shadowing or informational interviewing as a means through which to gain information, develop contacts, build mentoring relationships, and gain entry into a competitive field.
Prepared by the Career Planning staff of Career Services at The University of Tennessee, Knoxville. (2005) UTK is an EEO/AA/Title VI/Title IX/Section
504/ADA /ADEA Employer.
Links