Automotive Technology
Main Content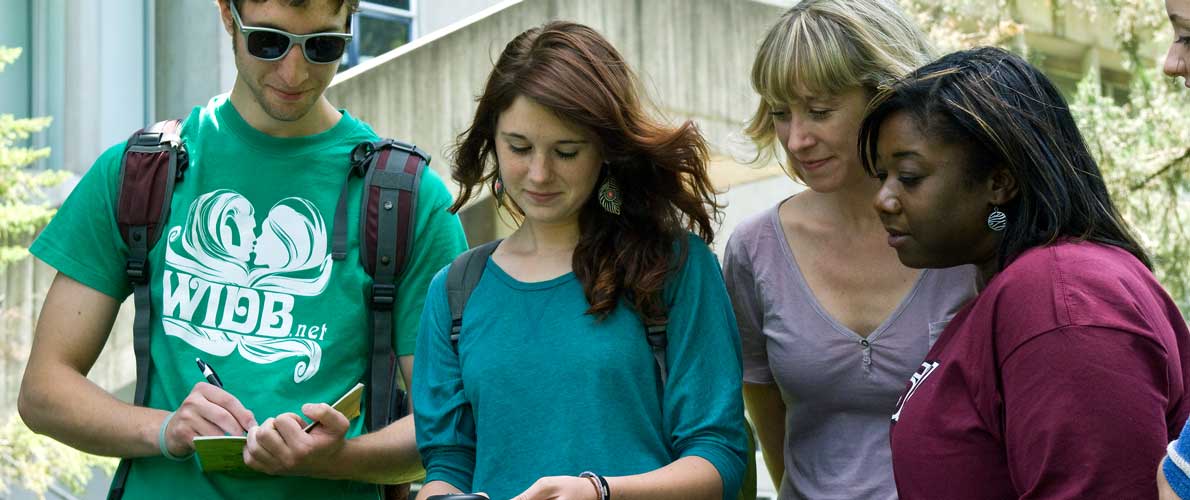 Automotive Technology
Area
Employers
Strategies

Teaching/ Training/ Academia

High School
Technology
Instructor
Community
College
Automotive
Instructor
Corporate
Technical
Trainer
Corporate
Automotive
Business
Operations
Trainer
Curriculum
Developer
Subject Matter
Expert
Instructional Designer/
Writer
Technical Author
Service Manual Author
Owner's Manual Author
Training
Management

High School districts, Technical Institutes, Community Colleges, Universities, Automotive Manufacturers, Med./Hvy. Duty Truck Manufacturers, Industrial/ Agricultural Manufacturers, Engine Manufacturers, Automotive Component/ Systems Suppliers, Automotive Parts Suppliers, Automotive Equipment Suppliers, Automotive Services Suppliers, Motor Carriers, Railroads

Achieve ASE Certification,
Serve Internships/
Externships,Develop
Relevant Work
Experiences

Consider support courses
in areas such as:

Automotive Technical
Occupational Analysis &
Curriculum Development
Needs Assessment
Instructional Methods &
Materials
Assessment of Learner
Performance

For High School
instructors, consider 
the SIU Automotive
and Workforce 
Education Dual Major
option. This leads towards
IL State teacher
certification opportunities

Technical/ Service/ Diagnostics/ Quality

Technical
Assistance
Service
Procedure Development/
Improvement
Diagnostic
Procedure Development/
Improvement
Field Diagnostic
and Service
Support
Serviceability
of Vehicles
and Systems
Production and Assembly Quality Control
After Sales Reliability/
Quality
Improvement
Diagnostic
Equipment Development/
Support
Service Tool
Development/ Support
Customer Technical
Support
Technician

Automotive Manufacturers, Med./Hvy. Duty Truck Manufacturers, Industrial/ Agricultural Manufacturers, Engine Manufacturers, Automotive Component/ Systems Suppliers, Automotive Parts Suppliers, Automotive Equipment Suppliers, Automotive Services Suppliers, Motor Carriers, Railroads, Service Contract Companies, Insurance Companies, Retail Service Providers, Dealerships, Retail Parts Companies, Government Agencies, Leasing/Rental Companies

Achieve ASE Certification,
Serve Internships/
Externships, Develop
Relevant Work Experiences

Consider support courses
in areas such as:

Automotive Technical
Automotive Business
Statistics
Spreadsheet/Database

Business/ Management/ Marketing

Corporate Service Management
Retail Service Management
Sales/Marketing Management
Business Analysis/ Improvement
Warranty Operations
Business Development/ Growth
Retail/ Corporate Audit
Program Management
Tool/ Equipment Operations
Product/ Customer Concern Resolution
Quality Assurance Programs
Branch/Region/ District Management
Dealership/ Government Affairs

Automotive Manufacturers, Med./Hvy. Duty Truck Manufacturers, Industrial/ Agricultural Manufacturers, Engine Manufacturers, Automotive Component/ Systems Suppliers, Automotive Parts Suppliers, Automotive Equipment Suppliers, Automotive Services Suppliers, Motor Carriers, Railroads, Service Contract Companies, Insurance Companies, Retail Service Providers, Dealerships, Retail Parts Companies, Government Agencies, Leasing/ Rental Companies, Auto Body/ paint Suppliers

Achieve ASE Certification,
Serve Internships/
Externships, Develop
Relevant Work Experiences

Consider support courses
in areas such as:

Automotive Business
Management
Marketing
Accounting
Spreadsheet/Database
Consumer Behavior

Fleet/ Logistics

Vehicle Purchasing/ Acquisition
Vehicle Scheduling/ Assignment
Maintenance/ Repair Scheduling
Component/ Support Procurement
Program/ Operating Procedure Development/ Management
Vehicle Remarketing/ Sales
Customer Support
Third Party Logistics
Supply Chain Management

Automotive Manufacturers, Med./Hvy. Duty Truck Manufacturers, Industrial/ Agricultural Manufacturers, Engine Manufacturers, Automotive Component/ Systems Suppliers, Automotive Parts Suppliers, Automotive Equipment Suppliers, Automotive Services Suppliers, Motor Carriers, Railroads, Service Contract Companies, Insurance Companies, Retail Service Providers, Dealerships, Retail Parts Companies, Government Agencies, Leasing/Rental Companies

Achieve ASE Certification,
Serve Internships/ Externships, Develop
Relevant Work Experiences

Consider support courses
in areas such as:

Automotive Technical
Automotive Business
Management
Marketing
Accounting
Statistics
Spreadsheet/Database
Consumer Behavior
Links
SIU Automotive Technology Program
SIU Automotive Technology Facebook Page
Strategies for placement
Automotive Technology is a broad area that leads to many opportunities in many sectors of the industry.  Strategies for successful placement will vary depending upon the organization, but the following will typically apply to most all opportunities:
Obtain Automotive Service Excellence (ASE) Certification in the areas of Automobile A1-A8.
Depending upon career goals, obtain Automotive Service Excellence (ASE) Certification in other appropriate areas such as, Automobile A9, Advanced Automobile L1, Medium/Hvy Truck T1-T8, and Collision B2-B6.
Gain relevant experience through part-time work and summer jobs.  Relevant work experience is necessary for some internship and full-time employment opportunities.
Participate in formal internships and externships.  This can help build your work experience.
Take leadership roles in student organizations, school projects, or work assignments.
Participate in volunteer activities that demonstrate unselfish giving back and/or forward.
Participate in a variety of extra-curricular activities that demonstrate a "well-rounded" person of varied interests.
Learn to work independently.
Learn to work effectively in a team with a variety of people.
Get involved in professional associations in your field such as the Society of Automotive Engineers (SAE)
Develop and utilize a personal network of contacts.  Attend company information sessions and job fairs.
Develop communication skills, including written and presentation through your coursework and work experiences.
Develop computer skills, especially spreadsheet and database management.
Develop diagnostic, logic, reasoning, and analytical skills through your coursework and work experiences.
Develop problem solving, negotiating, and influencing skills through your coursework and work experiences.
Maintain work flexibility. Flexibility is often important to many organizations/corporations in the areas of work location, travel requirements, work schedules, and responsibilities.
Maintain a good Grade Point Average (GPA).  GPA is important in obtaining some internship and full-time employment positions.
Keep a good driving record. Employers do check driving records.  Higher risk drivers may find reduced opportunities.
Stay away from drugs. Drug testing is typically required for employment.
Suggestions
Get to know your instructors and advisor.  They have a wealth of information to ease your transition to and progression through the program.  They are an excellent resource for guidance while at SIU and opportunities in the industry.
Getting involved.  Watch your email for program announcements and details.  Attend industry information sessions held throughout the school year.  Joining various Registered Student Organizations (RSO's) such as the Department's Automotive Technology Organization and Society of Automotive Engineers student chapter while at SIU is a start to many of the items mentioned in the strategies above.
Become the professional.  Develop and keep professional communication practices (Facebook, email, voicemail, and thank you letters).  Watch what you post on social networking internet sites.  Dress appropriately during information sessions and interviews.  Maintain a professional attitude and approach at all times.