Allied Health
Main Content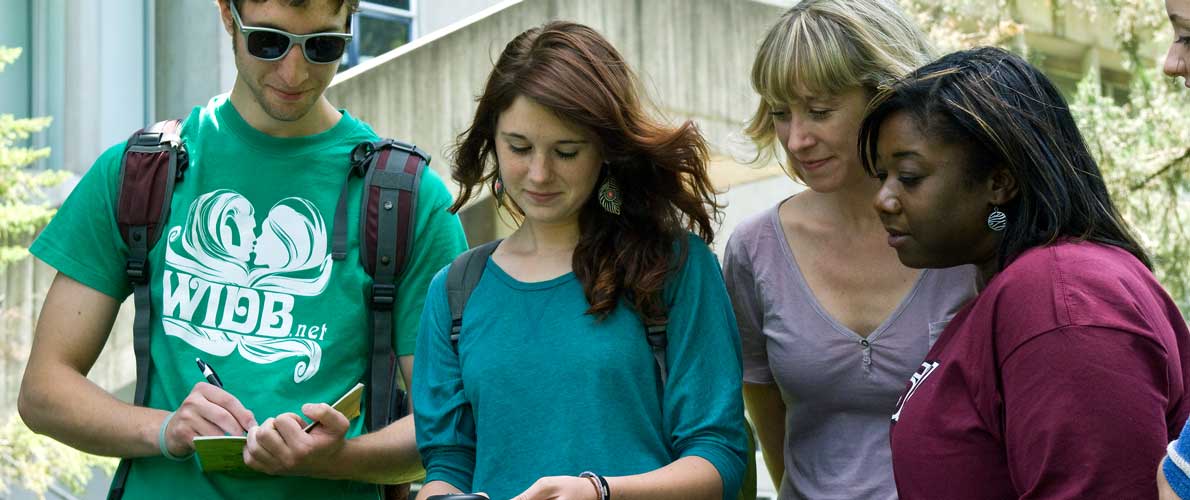 Allied Health
Area
Employers
Strategies

Physical Therapy

Clinical Practice: Acute care, 

Neuro-rehab,

Out-patient

Management

Education

Research

Consultation

Hospitals,

Clinics,

Home healthcare agencies,

Nursing homes,

Sports medicine facilities,

Rehabilitation centers,

Schools,

Group or private practices,

Universities and colleges

Earn a master's degree in physical therapy from a program accredited by the American Physical Therapy Association. Programs include supervised clinical experiences. Some programs are moving toward a doctoral degree. Obtain a doctoral degree for teaching and research positions. All states require licensure which includes passing an examination. One third of physical therapists work in hospitals and one quarter are employed in physical therapy offices.

Attain superior grades in pre-physical therapy course work due to intense competition for admittance to physical therapy programs. Obtain knowledge of several basic sciences including anatomy, physiology, biology, chemistry, and physics. Volunteer for a physical therapist in a hospital or clinic to gain experience and improve chances of acceptance into a program. Many programs require volunteer experiences and a good knowledge of the field for admission.

Develop strong interpersonal and communication skills. Must possess patience and a desire to help individuals of all ages with disabilities. A positive attitude is important when working with patients. Manual dexterity and physical stamina are important in succeeding in physical therapy work. Some physical therapists specialize in pediatrics, geriatrics, sports, orthopedics, etc. after gaining several years of general experience.

Cytotechnologists

Screening and Diagnosis:Cancer

Pre-cancerous abnormalities

Benign tumors or growths Infectious organisms and inflammatory conditions

Evaluation of Tissue: Bladder

Bone and soft tissue, Breast,

Female reproductive tract, Liver, Lung

Lymph nodes, Pancreas Thyroid

Technological Equipment Operation: Light microscopes,

Biomedical instrumentation,

Laboratory information systems

Hospital and private laboratories,

Federal and state government, laboratories,

Clinics and university medical centers,

Public health facilities,

Research and biotechnology industry,

Healthcare administrative departments,

Educational institutions

Supplement curriculum with courses in biology that emphasize body structure, development, tissue organization, and function. Recommended courses include histology, cellular biology, and genetics. Additional recommended coursework may include other biological sciences such as zoology or ecology. Become familiar with applied learning techniques. Most programs utilize a combination of training activities such as microscopic evaluation, laboratory skills development, case presentations, research, community health projects, and supervised clinical laboratory site experiences. Earn a Bachelor of Science Degree in Cytotechnology from a program accredited by the Commission on Accreditation of Allied Health Education Programs (CAAHEP). Prepare for and pass the certification examination given by the Board of Registry of the American Society of Clinical Pathologists. Develop problem solving as well as effective written and verbal communication skills. Display personal characteristics such as accuracy, responsibility, and motivation.

Medical Technology

Blood Banking

Microbiology

Hematology

Chemistry

Immunology

Urinalysis

Molecular Biology

Hospital and private laboratories,

Biotechnology industry,

Research and forensic laboratories,

Public health laboratories,

Laboratory industry sales and lab product development,

Universities and colleges,

Pharmaceutical companies,

Armed forces

Earn a bachelor's degree in medical technology from a program accredited by the national Accrediting agency for Clinical Laboratory Sciences (NAACLS). Be prepared to participate in supervised clinical experiences. Many states require a license to practice. Obtain licensure by passing a certification exam given by the National Certification agency for Clinical Laboratory Sciences (NCA) or the American Society for Clinical Pathology Board of Registry (ASCP). Attain good grades in pre-medical technology course work, including biology, anatomy, physiology, and general and organic chemistry. Develop manual dexterity; fine motor skills, and an attention to detail. Visit a clinical laboratory. Talk with practitioners to gain critical knowledge of the profession.
Links