Agriculture
Main Content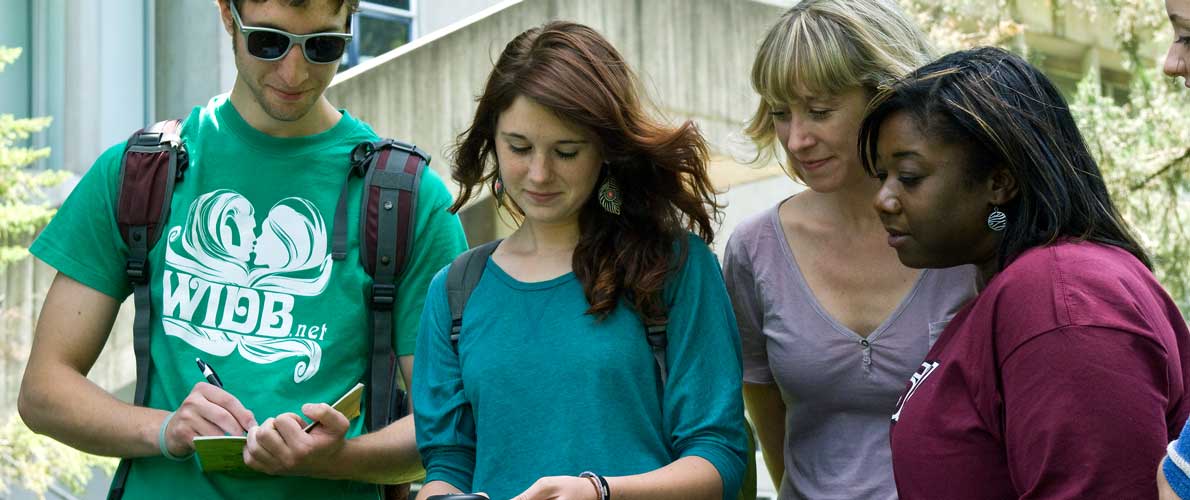 Agriculture
Area
Employers
Strategies

Economics and Business

Appraisal

Consulting

Risk Management

Credit Analysis

Retail Management

Marketing

Sales

Public Relations

Finance and Banking

Economic and Policy Analysis

Commodity Training

Farm Management

Agricultural businesses,

Production industries,

Credit agencies, banks, brokers,

Real estate and appraisal services,

Public/private market analysis firms,

Farm information services utilizing mass communications,

County agricultural offices,

Purchasing/supply firms,

Feedlot operations,

Federal government,

Private foundations,

Farm cooperative services,

Feed and seed companies,

Self-employment

Plan on securing a masters or doctoral degree for advanced positions. Gain work experience in area of interest through internships, co-ops, or summer or part-time work. Get involved in campus and community organizations. Learn the federal job application procedure for government work.

Extension Education

Schools

Extension services

Agricultural agencies

Agricultural communications and media firms

Agribusinesses

Government agencies

Obtain teacher certification for public school positions. Develop excellent writing and speaking skills. Take courses in economics and community development. Learn to work well with all types of people. Develop strong interpersonal skills. Be willing to live in rural communities for extension positions.

Biosystems engineering

Power and Machinery

Structures and Environment

Electronic Systems

Soil & Water Conservation

Food Engineering

Engineering Technology

Equipment design, testing, and manufacturing firms,

Equipment and food, industries including: processing, packaging, and storing,

Quality control organizations for food, feed, or fiber,

Biotechnology research firms,

Environmental consulting firms,

Local, state, and federal government,

Public health service

Gain experience through co-ops or internships. Develop strong math skills and problem solving abilities. Earn an advanced degree for positions in research and development.

Animal Science

Research

Inspection

Farm Production and Management

Veterinary Science

Sales

Genetic research organizations,

Agribusinesses: meat, poultry, feed,

Government laboratories,

Livestock producers,

Feed companies,

Feedlot operations,

Supply and equipment industries,

Extension services,

Veterinary practices,

Universities

Gain extensive laboratory and research experience. Get experience in a veterinary medical practice and prepare for application to veterinary school. Obtain knowledge of sales and business principles if interested in that area. Develop good communication skills.

Forestry

Forest Recreation

Resource Interpretation

Resource Management

Wood Products/Utilization

Local, state and federal government including: Forestry Service, USDA, National and state parks, and Reserves,

Research Centers,

Lumber, pulp, and paper industries,

Private industry,

Landowners,

Nature centers

Develop physical stamina, resourcefulness, and outdoor skills. Gain experience through volunteer opportunities or internships. Be willing to relocate.

Wildlife & Fisheries

Law Enforcement

Conservation

Resource/Range Management

Wildlife/Fisheries Biology

Aquaculture

Local, state, and federal government including: Wildlife, Fisheries, and Parks, Wildlife refuges, and Management areas,

Private industries (e.g. aquaculture production firms),

County/municipal agencies,

Foundations, museums, nature centers, zoos,

Nonprofit organizations

Develop physical stamina, outdoor skills, and attention to detail. Plan to earn a business minor or take additional communications courses including conflict management. Earn a minor in criminal justice for game management. Develop interpersonal skills. Obtain paid or volunteer experience while in school.

Plant & Soil Sciences

Crop Production Management

Research

Environmental Science

Plant Breeding

Soil and Water Conservation

Soil and Plant Tissue Analysis

Pest Management

Farm Management

Sales

Extension services,

Federal agencies,

Agribusiness,

Construction agencies 

Plant propagation/production agencies,

International agricultural agencies,

Harvesting and fertilization manufacturers

Find a related internship. Develop effective communication skills. Supplement curriculum with courses in business, geology, entomology, or pathology depending upon interests.

Ornamental Horticulture & Landscape Design

Growing/Production

Design

Landscape Construction

Nursery Management

Arboriculture

Turfgrass Management

Plant Therapy

Sales

Landscaping firms,

Parks and amusement parks,

Golf coursesm, 

Cemeteries,

Large hotels and resorts

Industrial sites,

Wholesale growers: nurseries, greenhouses, florists,

Retail outlets,

City and highway departments,

Botanical gardens and arboretums,

Floral designers

Government agencies: local, state, and federal,

Colleges and universities

Self-employed,

Health-related organizations and community centers

Get practical experience in the field through internships or summer and part-time jobs. Develop skills in speaking, writing, and photography. Minor in business if interested in management or self-employment. Be prepared to work seasonally or move to a climate where more year-round opportunities are available. Earn Registered Horticultural Therapist licensure for plant therapy.
Strategies for placement in Agriculture and Natural Resources
For entry-level positions, a bachelor's degree is sufficient. A master's or doctoral degree is often necessary for advancement. Some federal and private agency work, consulting positions, and especially research positions require a graduate degree.
Obtain volunteer, part-time, summer, internship, or co-op experience in field of study.
Develop excellent computer skills.
Join a student club or student professional association to network and cultivate related academic interests.
Many students apply to professional programs such as pharmacy, medical, or veterinary school with an agriculture and natural resources background.
Majoring in two subject areas or pursuing a minor can increase marketability. For example, study in landscape design and business can lead to higher-level management opportunities.
Prepared by the Career Planning staff of Career Services, at The University of Tennessee, Knoxville. (2005) UTK is an EEO/AA/Title VI/Title IX/Section 
504/ADA/ADEA Employer
Links