Advertising
Main Content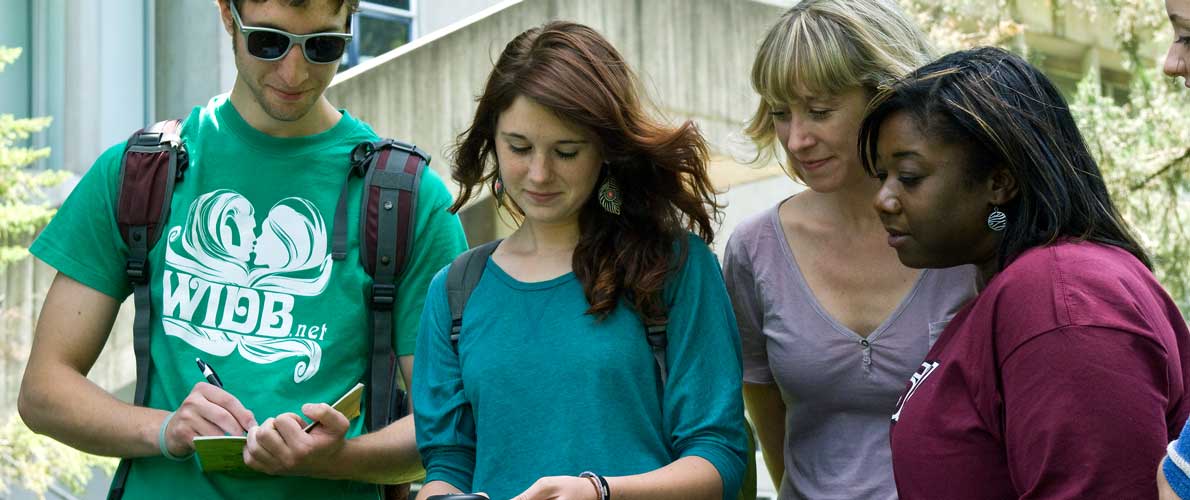 Advertising
Area
Employers
Strategies

Account Management

Sales

Development

Marketing

Administration

Advertising agencies,

Corporate advertising departments,

Specialty advertising firms

Consulting firms,

Marketing firms,

Self employed/Freelance

Gain sales experience. Work in sales at campus newspaper or radio station.

Develop organizational and communication skills. Learn to think strategically.

Creative Services

Art

Copywriting

Print Production

Publishing

Technical Writing

Advertising agencies

Consulting firms,

Publishers including: Trade books, Paperback, Educational materials, Technical, scientific and medical texts,

Internet sites

Develop and strengthen art skills. This is the creative side of advertising. Compile a portfolio of writing, graphics and ideas. Gain knowledge of production and printing. Work with college or regional magazines and campus publications. Take technical writing courses for technical areas of interest. Learn how to sell your ideas. Get experience in the field, even if unpaid.

Media

Advertising Sales

Planning/Buying

Public Relations/Promotion

Research

Design, Art and Production

Direct Marketing -Direct marketers advertise directly to the customer through mail, magazines, radio, or TV to get an immediate response by telephone, mail, or fax.

Advertising agencies,

Business corporations,

Publishers,

Television, 

Radio,

Newspapers,

Magazines,

Government agencies,

Internet marketers

Secure internships. Get practical experience through part-time or summer positions. Develop creativity and learn to take initiative. Join campus or local newspaper or radio advertising staff. Create a portfolio.

Research

Statistics

Focus Group Moderation

Interviewing

Project Management

Supervision

Advertising firms,

Corporate advertising, departments,

Specialty advertising firms,

Research laboratories,

Consulting firms

A Master's or Ph.D. may be required for advanced statistical analysis. Need experience with statistics, data interpretation, and writing. Complete a co-op program or internship at a market research firm. It is critical to be computer literate and somewhat mathematically adept since research tends to involve "number crunching."

Public Relations

Special Events

Media Relations

Risk and Crisis Communication

Health Communication

Fundraising

Public relations firms,

Corporate in-house, public relations departments,

Trade associations,

Government agencies,

Colleges and universities,

Non-profit organizations,

Labor unions,

Hospitals

Get practical experience, even if unpaid. Perfect public speaking ability. Demonstrate enthusiasm, interpersonal skills, persuasion, teamwork, integrity, good judgment, and intelligence. Develop creativity and initiative. Secure internships, even if unpaid.
Strategies for placement in Advertising
For advertising management positions, courses should include marketing, consumer behavior and market research.
Promoting experienced staff fills most advertising positions. Be willing to start in an entry-level position in order to get your foot in the door.
Be willing to relocate to larger markets such as New York, Chicago or Los Angeles for more job opportunities
Obtain experience through a summer job, part-time job or internship.
Save work along the course of your studies and employment to be used for a portfolio. It is better to have too much to choose from instead of too little.
You may need additional areas of expertise for newspaper or television, such as printing and photography.
Overall, individuals in the advertising area need to be excellent communicators, good listeners, team players, professional, hard working, creative, flexible and enthusiastic.
Prepared by the Career Planning staff of Career Services, at The University of Tennessee, Knoxville. (2005) UTK is an EEO/AA/Title VI/Title IX/Section
504/ADA/ADEA Employer
Links